About Al Mariya Design Spot
Al MARIYA DESIGN SPOT is a well established printing & Production house located in Abu Dhabi, United Arab Emirates. We have been in printing industry for more than two decade. During these years we gained outstanding experience in all aspects of All type of branding, large format digital printing, Vehicle Graphics, signage services and More.
The Moto of Al MARIYA DESIGN SPOT to provide high quality service to its customers with highly professional background and rich experience. We are one of the leading printing houses in Abu Dhabi with the latest printing technologies, state of the art production equipments and machineries.
Our production craftsman are well expertise professionals and ready to accept any challenge in printing ,Signs and vehicle graphics . We have quality control system and methods for every stage of printing process.
Identify
Narrow down the key problem and define conclusions to find the perfect solution.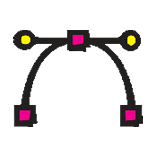 Design
Use teamwork to create a personalised strategy and concept.
Execute
Put all the planning and research into action and make the idea come to life.
Brand Building

We build brand power. We transform cultural and consumer tensions into meaningful and memorable brand ideas. With over 20 years experience in the branding arena, we have become experts in Events branding, large format digital printing and signage services and more.

Offset Printing

Our mission is to meet all types of Commercial Offset Printing requirements that start right from the simple corporate stationery to High End Marketing and Promotional Materials Point Of Sale, Brochures & Catalogs, Posters & Flyers, Calendars & Deskpads, Paper Bags, Magazines & Newsletters, Corporate Folders, Packaging, CD/DVD Stickers & Sleeve

Digital Printing

Pop-ups, Roll-ups, Fabric Printing, Flag Printing, Promotion Stands, Exhibition Graphics, Graphic Standees & Cut-outs, Banner Graphics, Wall Vinyl Graphics, Poster with Foam Board Pasting, One way Vision, Floor Graphics.

Vehicle Graphics

Fleet Graphics and Vehicle graphics are one of the fastest growing forms of advertisement because of the benefits like High Visibility, Cost Effective, and Innovative. We transform your vehicle into a powerful advertising medium with our colorful and bold vehicle graphics program. We have an in-house team that can design, manufacture, and install fleet graphics. Your vehicle will turn into a rolling billboard, building awareness of your company with every trip.

Screen Printing

Silkscreen printing is more versatile than traditional printing methods and is used to create prints on a wide variety of materials such as textiles, ceramics, wood, paper, glass, metal, plastic and product labels. We Have In House facilities for handling large Volume of coveralls & safety Jackets etc.

Signages

We are making all kinds of signs, including temporary signs, safety signs, Acrylic signs and aluminum signs.

Gifts & Premium

Lanyards & ID Pouch, Mugs, Key Chains, T-Shirts, coveralls, Safety Jackets, Caps, Conference Bags, Customized Post - Its, Stress Balls, Portfolio Graphics, USB'S, Badge Pins, Pens.

3D Animation & Motion Graphics

Last few years we done lot of prestigious projects. 3D visualization and animation services tailored to the needs of professionals in the fields of architecture, interior design, real estate, engineering, construction and industrial design. The philosophy of design spot is to work as a team to support the success of our clients thus laying the foundation for a long-term collaboration.

Web Development

We'll create a design that drives instant and lasting impact; it will connect with your ideal customers, position you where you deserve to be and drive more business. This is about so much more than something smart it's about styling your branding and brand message in a way that makes your business utterly irresistible.